Ninth in a series from AAHAWM honoring Black History Month
The role of Black women in the Civil Rights Movement is often overlooked, but their contributions were vital to the success of the movement. Black women were active in all aspects of the movement, from protests and boycotts to voter registration drives and community organizing.
One of the most famous examples of Black women's leadership in the movement is the Montgomery Bus Boycott of 1955-1956. Rosa Parks, a Black woman, refused to give up her seat on a bus to a white person, sparking the boycott. The boycott was led by another Black woman, Jo Ann Robinson, who printed and distributed flyers calling for the boycott.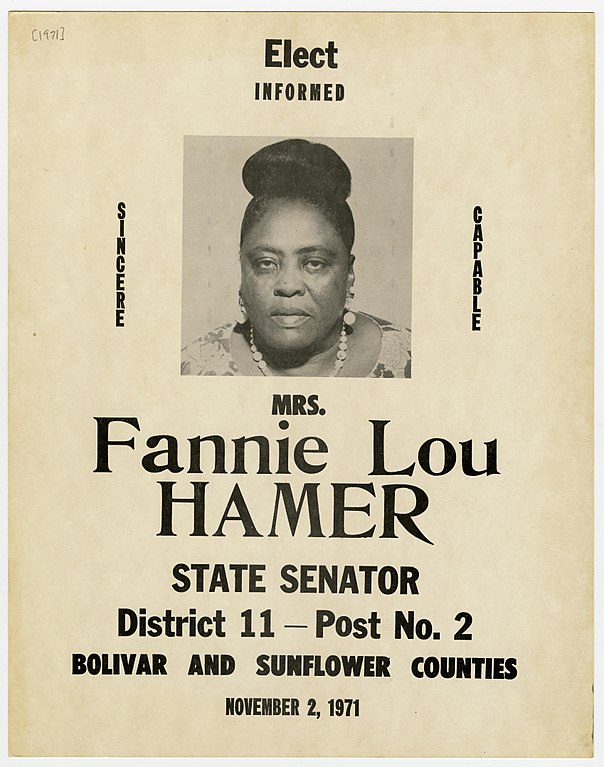 Black women were also active in the Student Nonviolent Coordinating Committee (SNCC) and the Congress of Racial Equality (CORE), two major organizations involved in the Civil Rights Movement. Fannie Lou Hamer, Ella Baker, and Diane Nash were among the Black women who played leadership roles in these organizations.
Fannie Lou Hamer ran for the Mississippi State Senate in 1971. In that year, she ran as a candidate of the Mississippi Freedom Democratic Party, which she had helped to found in 1964. The party was established as a response to the lack of representation of African Americans in the Mississippi delegation to the Democratic National Convention.
Black women also played a critical role in the voter registration campaigns of the Civil Rights Movement. Amelia Boynton and the Women's Political Council in Alabama, led by Mary Fair Burks, were some of the key figures in these efforts.
Despite their crucial contributions, Black women were often sidelined and undervalued within the movement. They were expected to take on supportive roles, rather than leadership roles, and were paid less than their male counterparts. Despite this, Black women continued to fight for their rights and the rights of their communities.
The Civil Rights Movement was a testament to the leadership and activism of Black women. They were at the forefront of the struggle for equality, and their efforts continue to inspire future generations of activists.
Sources: