Fifteenth in a series from AAHAWM honoring Black History Month
Captain Robert Smalls is a true American hero and a pioneer of his time. Born on April 5, 1839 in Beaufort, South Carolina, Robert Smalls was enslaved by a local planter. However, despite the odds against him, Smalls did something truly remarkable – in the midst of the American Civil War, he commandeered a Confederate ship, the CSS Planter, and delivered its 16 black passengers, including women and children, to freedom [1].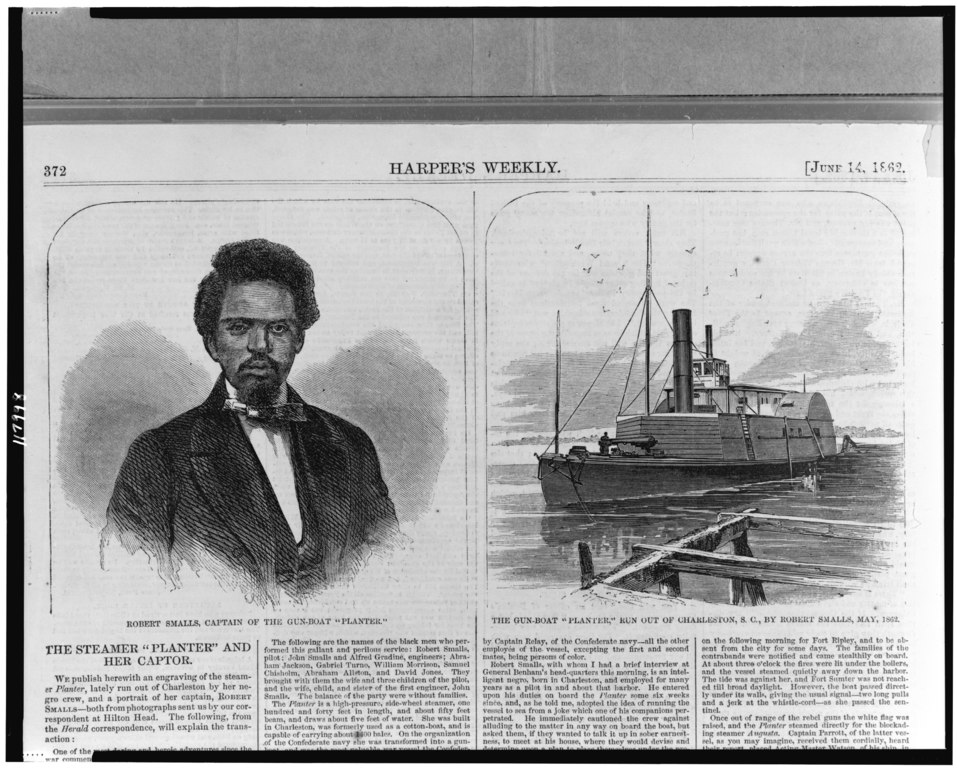 Smalls' bravery and quick thinking made him a war hero, and he became a famous figure in the black community. After the Civil War, he continued to make waves as a prominent leader in the Reconstruction era, including serving in both the state and national governments [3].
Smalls' daring escape from slavery using a Confederate ship that he commandeered captivated the nation and inspired many in the Union to push for Emancipation. Smalls' ability to pilot a Confederate naval vessel through the harbor defenses of Charleston, SC in May 1862 helped to convince President Lincoln and others that African Americans should be given the opportunity to fight with Union forces. Smalls would go on to command Union naval vessels during the Civil War and become an influential U.S. Congressman.
Captain Robert Smalls is a testament to the strength and resilience of the human spirit, and serves as an inspiration to all who hear his story. He went from being a slave to a war hero, and then to a respected political leader, making a lasting impact on the course of American history. Let us celebrate this Black History Month by remembering the legacy of Captain Robert Smalls and honoring his contributions to our nation.