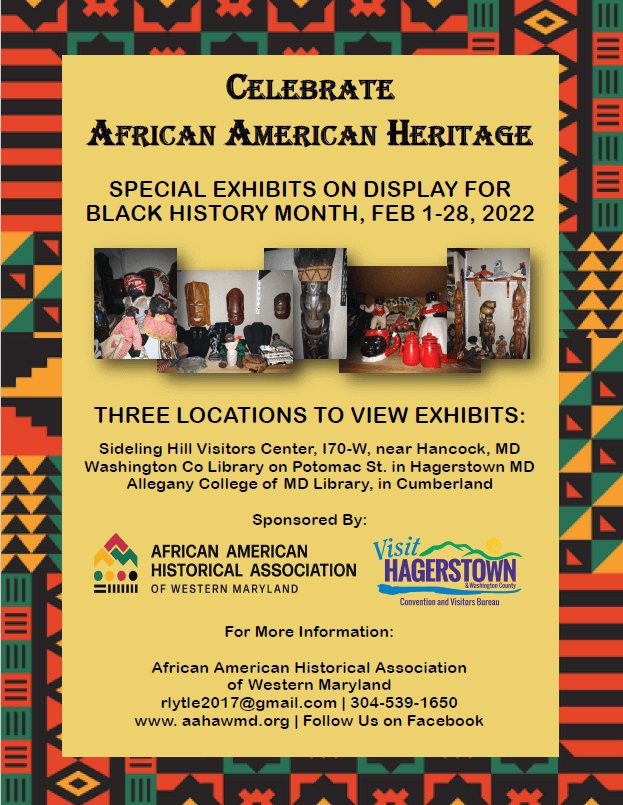 Join us in remembering and celebrating important people and events in African American history during the month of February. We will be offering special exhibits at three Western-Maryland locations throughout the month.
Sideling Hill Visitors Center, I70-W, near Hancock, MD
Washington Co Library on Potomac St. in Hagerstown MD
Allegany College of MD Library, in Cumberland
Black Download Event PDF Here >
---
Sponsored by the African American Historical Association of Western Maryland and the Hagerstown & Washington County Maryland Convention & Visitors Bureau.