Sixth in a series from AAHAWM honoring Black History Month
Martin Luther King Jr. was one of the most influential figures of the Civil Rights Movement in the United States. He is best known for his role in the advancement of civil rights using nonviolent civil disobedience based on his Christian beliefs.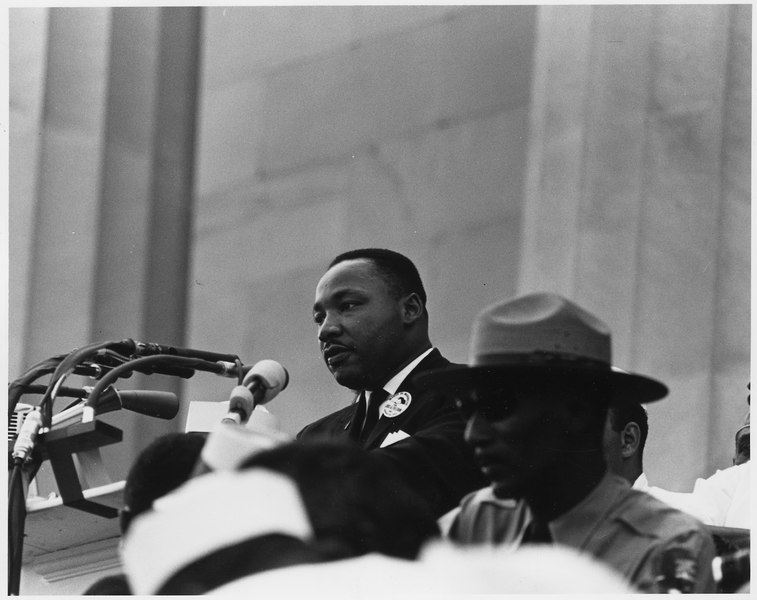 Born in Atlanta, Georgia, in 1929, King was educated at Morehouse College, Crozer Theological Seminary, and Boston University. He became a minister, and in 1955 he led the Montgomery Bus Boycott. The boycott was sparked by the arrest of Rosa Parks, an African American woman who refused to give up her seat on a bus to a white person. The boycott lasted for 385 days and ended with the U.S. Supreme Court ruling that segregation on public buses was unconstitutional.
King continued to be a leader in the Civil Rights Movement, and in 1957 he helped found the Southern Christian Leadership Conference (SCLC), an organization that worked to end segregation and discrimination through nonviolent means. He served as the SCLC's first president.
In 1963, King led the March on Washington, where he gave his famous "I Have a Dream" speech in front of more than 250,000 people. In this speech, he spoke about his dream of a world where people would not be judged by the color of their skin but by the content of their character. He also called for an end to racism and for civil and economic rights for African Americans.
King continued to speak out against the Vietnam War and for the rights of the poor, and in 1964, he was awarded the Nobel Peace Prize for his work in the Civil Rights Movement.
On April 4, 1968, King was assassinated in Memphis, Tennessee. His death was a great loss for the Civil Rights Movement, but his legacy lived on. In 1983, President Ronald Reagan signed a bill to make Martin Luther King Jr. Day a federal holiday, which is celebrated on the third Monday of January every year.
King's legacy continues to influence the Civil Rights Movement and inspire people around the world to fight for justice, equality, and freedom through nonviolent means.
Source: