Eighth in a series from AAHAWM honoring Black History Month
The Black Panthers, officially known as the Black Panther Party for Self-Defense, was a political organization founded in 1966 by Huey Newton and Bobby Seale in Oakland, California. The party's initial focus was to monitor and challenge police brutality against the African American community, but it soon expanded to address issues such as poverty and education.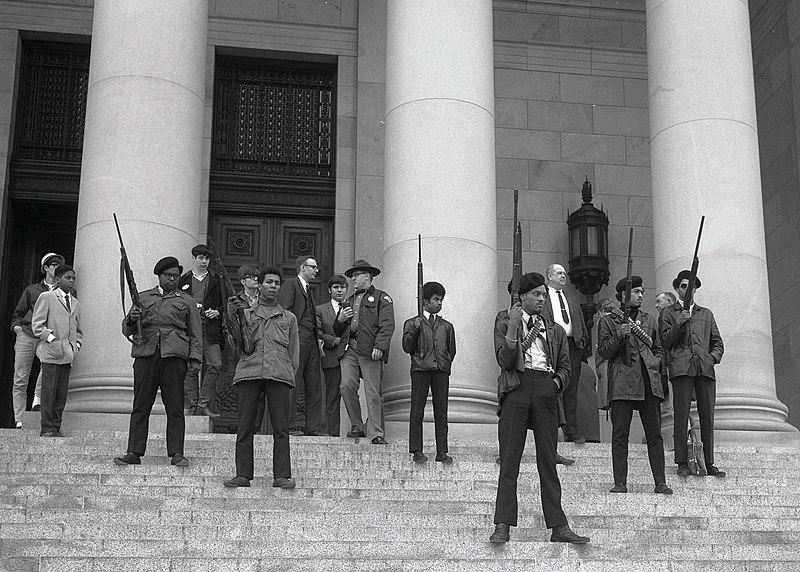 At its height, the Black Panthers had chapters in several major cities across the United States, and it attracted a diverse membership that included artists, intellectuals, and students. The party also established several social programs, such as the Free Breakfast for Children program, which provided meals to thousands of children in need.
The Black Panthers were heavily targeted by law enforcement, and many of its leaders were arrested or killed. The FBI, under the direction of J. Edgar Hoover, launched a secret program, COINTELPRO, to disrupt and neutralize the party and other black nationalist groups.
Despite the repression, the Black Panthers had a significant impact on politics and popular culture. The party's focus on self-defense and community service, as well as its embrace of black nationalism ideologies, influenced other black power and black nationalist movements of the time.
The Black Panthers were also a major influence on the broader Civil Rights Movement and continue to be celebrated for their contributions to the fight for racial equality.
Source: