First in a series from AAHAWM honoring Black History Month
Today, we remember the victims of the transatlantic slave trade and honor their legacy. We must continue to educate ourselves about this horrific chapter in our history so that we can better understand its lasting impact on our society today.
The transatlantic slave trade was a brutal period in history that lasted for several centuries, during which millions of Africans were forcibly taken from their homes and transported across the Atlantic Ocean to be sold as slaves in North and South America. This system of exploitation and oppression had devastating consequences for African people, their families, and their communities.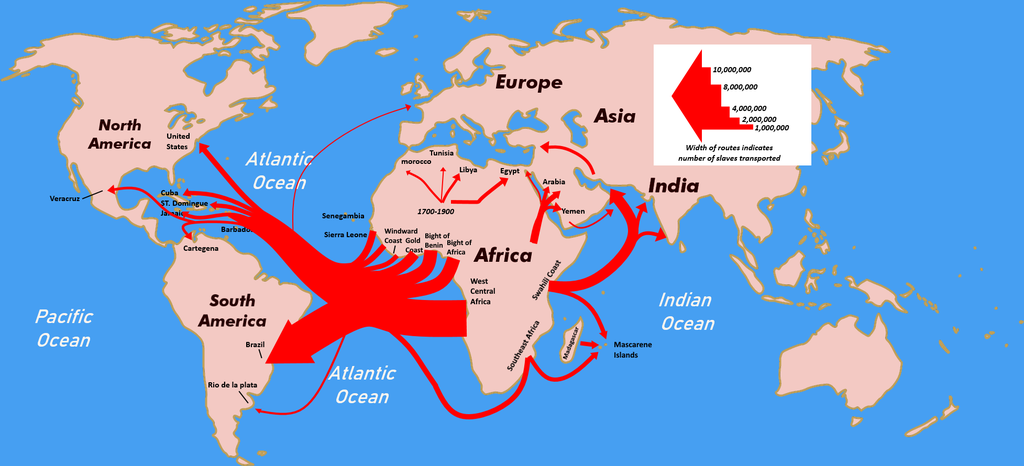 The slave trade was driven by the need for labor on the growing number of plantations in the Americas, which was fueled by the rise of the transatlantic economy based on the cultivation of cash crops such as sugar, tobacco, and cotton. Slaves were captured in Africa, often through violent means, and then transported across the Atlantic in overcrowded and disease-ridden ships, known as the Middle Passage. Many enslaved Africans died before they even reached the Americas.
Once in the Americas, enslaved Africans were sold at auction and put to work on plantations, where they were treated as property and subjected to brutal conditions, including physical abuse, forced labor, and separation from their families. Despite this, enslaved Africans resisted slavery in various ways, including rebellion, running away, and preserving their culture and traditions through music and storytelling.
The slave trade had a profound and lasting impact on the lives of enslaved Africans and their descendants, as well as on the economies and societies of the Americas. Although the slave trade was eventually abolished in the 19th century, the legacy of slavery continues to shape the lives of African Americans today.
During Black History Month, we should take time to reflect on how far we have come since the those times and how much further we still need to go to achieve true equality for all people. It is important to acknowledge and remember the atrocities of the past in order to work towards a more just and equal future for all. #BlackHistoryMonth
References:
Links:
Image courtesty of KuroNekoNiyah, from the Atlas of the Transatlantic Slave Trade