Second in a series from AAHAWM honoring Black History Month
During the 19th century, a secret network of routes and safe houses existed in the United States to aid enslaved African Americans in their quest for freedom. Known as the Underground Railroad, it was not an actual railroad, but a metaphorical system of escape routes and safe houses.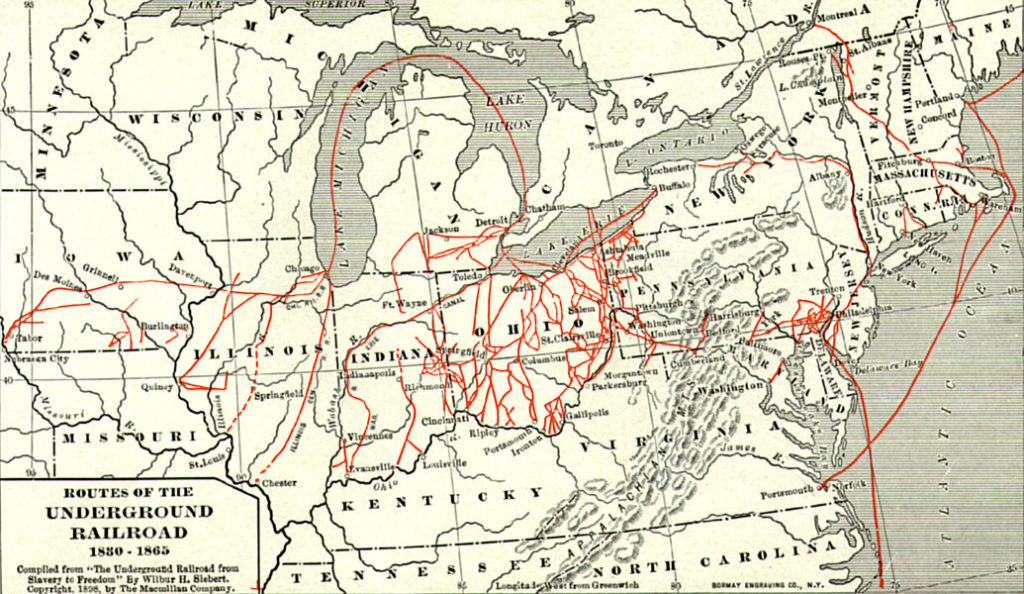 The Underground Railroad was operated by a diverse group of individuals, including abolitionists, free Black people, and even some sympathetic white people. These individuals risked their own freedom and lives to assist enslaved people in their journey to freedom. Many safe houses were located in the Northern states where slavery was illegal, but there were also safe houses in border states and even in the South.
Escape was a difficult and dangerous journey. Enslaved people had to travel at night, often on foot, and avoid detection by slave catchers and patrols. Many were caught and returned to slavery, others died trying to escape.
Despite the risks, thousands were able to escape to freedom. Famous figures such as Harriet Tubman, Frederick Douglass, and William Still were key figures in the Underground Railroad and helped many enslaved people escape to freedom.
The Underground Railroad was a crucial aspect of American history and played a vital role in the abolition of slavery in the United States. It stands as a testament to the bravery and resilience of enslaved people, as well as the compassion and humanity of those who helped them escape to freedom.
In honor of Black History Month, let us remember the sacrifices and heroism of those who were a part of the Underground Railroad and continue to work towards a more just and equitable society for all.