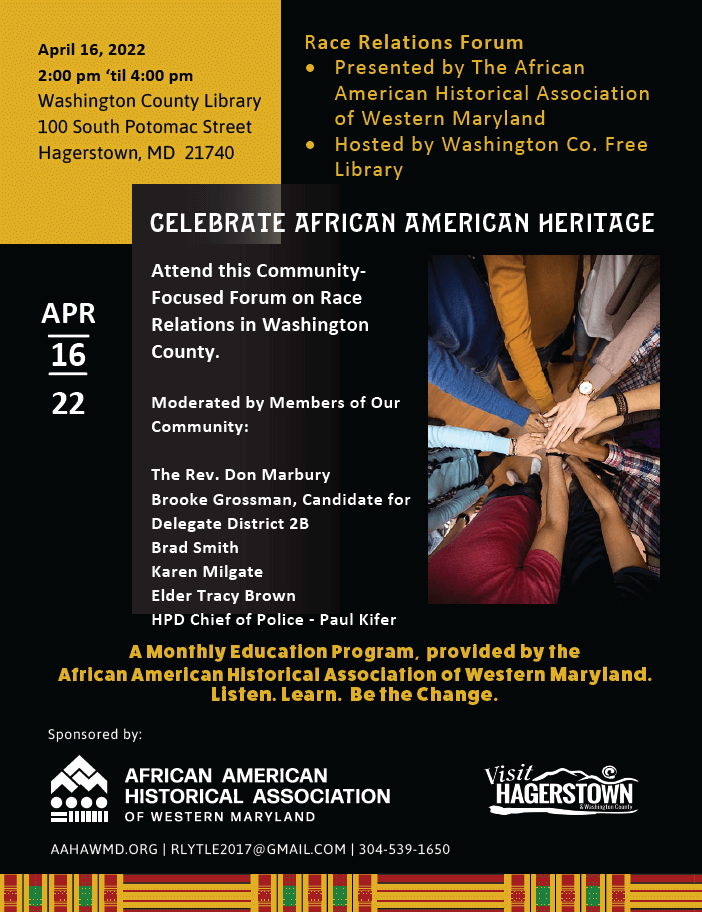 Attend this community-focused forum on race relations in Washington County.
Date: April 16, 2022
Time: 2:00 pm 'til 4:00 pm
Location:
Washington County Library
100 South Potomac Street
Hagerstown, MD  21740
Moderated by the following members of our community:
The Rev. Don Marbury
Brooke Grossman, Candidate for Delegate District 2B
Brad Smith
Karen Milgate
Elder Tracy Brown
HPD Chief of Police, Paul Kifer
The Race Relations Forum is part of the Monthly Education Program series provided by the African American Historical Association of Western Maryland. Listen. Learn. Be the Change.